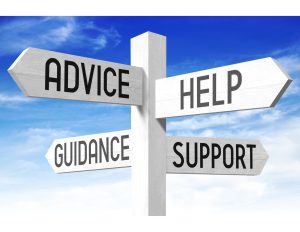 If you are seeking support for your unplanned pregnancy, you've no doubt heard some confusing things about pregnancy resource centers (PRCs). Here are the real facts about PRCs and why women who want to know all of their options can rely on the completely free, professional, confidential and compassionate support they provide.
Complete Pregnancy Information and Licensed Medical Services
The Pregnancy Care Center provides accurate information from trained advocates about all of your choices … abortion, parenting and adoption … so that you can make a fully informed decision. You should question whether you're getting complete information from ANY agency that pushes only one option … especially if they charge for it. We do not perform abortions or refer for abortions. We do offer FREE pregnancy testing and FREE onsite ultrasound referrals performed by licensed medical professionals (a registered obstetrical ultrasound sonographer and registered nurse) under the authority of a Massachusetts licensed physician. The information you receive from your ultrasound, and the trained advocates, will empower you in your decision.
Accuracy and Privacy Are Critical
Knowing how far along you are in your pregnancy is absolutely critical in making your best healthcare decision. That's why we schedule each woman within days of her appointment request and rely on ultrasounds performed by a licensed obstetrical sonographer under the authority of a licensed Massachusetts physician to give you an accurate gestational age, detect cardiac activity, and determine if the pregnancy is located in the uterus. We do not delay service or mislead women about how far they are into their pregnancy. We do provide honest and timely facts. To do anything less, would be outside the legal and ethical bounds of our center policies and medical professionals' licenses. The Pregnancy Care Center also adheres to HIPAA regulations, ensuring your complete privacy and the confidentiality of all your interactions with the center.
You Have a Choice
Once you are given information on all your options, you now have everything you need to make the best decision for you. We do not force or harass you into making a certain choice. And we do not financially benefit from your decision. If after considering all your options you choose to carry to term, we do provide you with support throughout your pregnancy and, if you choose to parent your child, support continues throughout the first year of your child's life. As a client, you will meet with your peer advocate once a month for ongoing prenatal and fetal development information, educational videos (on health, parenting, relationships and more), as well as social service referrals. Additionally, you will receive monthly material resources, including food, maternity clothes, formula, diapers and baby clothes. If you choose adoption, we can educate you on the different types of adoptions available to you and refer you to an adoption agency, with no obligation if you change your mind. Our commitment to supporting women is reflected in our clients' satisfaction with our services. If you decide to have an abortion and experience feelings such as grief, anxiety, or regret about your decision, we also offer post-abortive support.
Our centers are life-affirming, non-profit organizations committed to aiding women facing unexpected pregnancies … and will never pretend to be anything else. We do not financially benefit from your decision. But other organizations may profit from your decision, so know the facts.
Schedule your free appointment today to learn about your options.